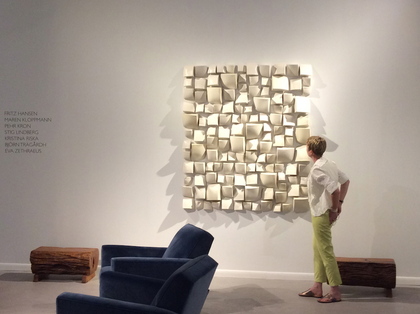 About
ARTIST STATEMENT
My porcelain wall sculptures are inspired by architectonic shapes and biomorphic patterns.
My objective is to transform perception of space through interaction of shape and light.
Linking process to concept, I combine traditional ceramic techniques with ideas referencing Minimalism and Modernism.
Each element is constructed individually to imbue precision with subtleties of the hand. Glazes are formulated to express the alchemy of fire and to emphasize volume and line.
My intent is to create visual confluence between serendipity and control, where archetype and architecture intersect.